Do you have a limited budget for your PhD thesis? Where in the Netherlands can you find someone to design your thesis cover for cheap? Look no further, for I offer inexpensive packages for PhD candidates with limited funds!

For as low as 200 €, you get:
one front cover design with back cover in same colour and optional element from the front cover
one major and one minor round of feedback
choice from 8 beautiful, timeless fonts
Additional bookable options:
stock image: 25 €
preparing cover files for spot UV, metallic foil, embossing, etc.: 25 €
additional feedback round: 35 €
second cover design draft: 150 €
Contact me for your cheap thesis cover design!
Cheap Thesis Design Netherlands: PhD thesis cover for 200 €
This package includes one design for the front cover of your PhD thesis book. The back cover will have the same color as the front cover. Of course, we will talk about your ideas and wishes beforehand. You can supply a simple draft of your idea or send me the summary of your thesis so I can help you brainstorm ideas.
In order to find a nice color scheme for your cheap thesis design, check out the entirely free Adobe Color Wheel. It lets you play with different color combinations. Make sure you set the color mode to CMYK in the lower left of the page. You can send me the CMYK color codes or a screenshot of the entire page with the color combination that you want.
You will send me the text that is supposed to go on the cover and the spine of the book in a .DOC(X) or .TXT file. For the font of the title and your name, you can choose from the following fonts: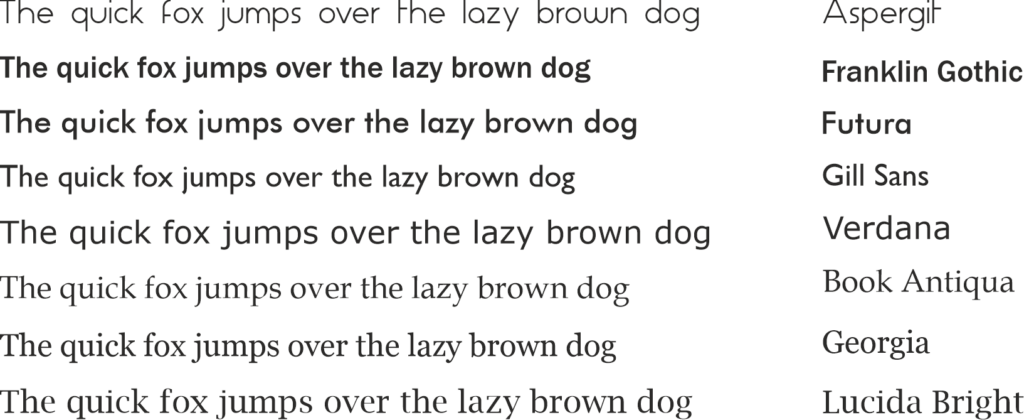 The package price includes one round of feedback where you can tell me what changes you would like. For each additional round of feedback I will charge 35 €.
Want to make your cheap thesis design a little fancier?
If you found a stock image that you would like to use (i.e. on shutterstock.com, stock.adobe.com, dreamstime.com, etc.), please let me know. I will download the image in the right format. Each stock image costs an additional 25 €.
Printing companies in the Netherlands offer a myriad of finishing options – you can use them even with a cheap thesis design! These options (i.e. UV spot, embossing, metallic foil) require additional files, for which I charge 25 €.
What if you change your mind?
Say we talk about your cover, you send me a simple sketch and a color scheme and I make a cover according to your wishes. But then, you see something that you absolutely must have on your cover, requiring me to make an entirely new draft. If you want me to make a second, different draft of your cover design, I will charge an additional 150 €.
Contact me for your cheap thesis cover design!
Do you want more options? More intial designs to choose from? More font choices?
If you want to retain a lot of creative control over your cover, the 200 € package may not be for you, since it includes only one major round of feedback (the second, minor round of feedback is for small adjustments only). If you anticipate that you'll want to see several different initial drafts before choosing a design, the individual design option is more up your alley. You can request as many drafts as you want, give feedback until your cover is perfect and pick almost any font. For the individual design option, I charge 35 € per hour, billed in one-minute increments so you don't pay one minute more than I work.